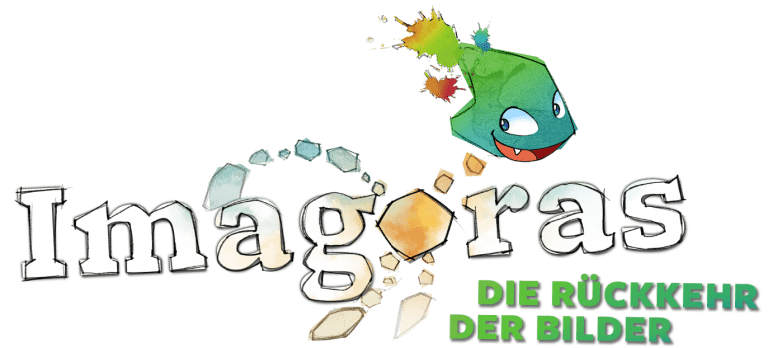 Imagoras is a a free app created in cooperation with the Staedel Museum in Frankfurt. It is designed for children and helps them understanding art and the history of art.
Explore art like you have never explored art before – and you can actually learn quite a lot here
Experience a wonderfully designed Point & Click adventure created for the Staedel Musem in Frankfurt
Collect useful items and solve puzzles related to the art topic
Famous German speaker Andreas Fröhlich lends his voice to the game and leads the players through the world of Imagoras
About (Description in German)
In einer Welt, in der eine unheimliche Finsternis den Menschen ihre Fantasie gestohlen hat, triffst Du auf einen unerwarteten Freund: Flux. Neugierig folgst du dem quirligen Begleiter in die Welt der Bilder, wo Ihr gemeinsam spannende Rätsel löst. Nur so könnt Ihr die Kunstwerke des Städel Museums aus der Dunkelheit befreien. Natürlich ist das nicht ganz einfach! Es muss um die Ecke gedacht, gekippt und gewischt werden. Beruhigt einen Löwen mit Lampenfieber, helft dem ideenlosen Geografen dabei, eine Seekarte zu zeichnen, und bringt einem abstrakten Gemälde seine schönen, leuchtenden Farben zurück.
Auf Deiner Tour erkundest Du Meisterwerke des Frankfurter Städel Museums wie Johannes Vermeers Geograf (1669) oder Édouard Manets Die Krocketpartie (1873). Das genaue Betrachten der Bilder hilft Dir dabei, ganz nebenbei die verschiedensten künstlerischen Ansätze aus unterschiedlichen Epochen kennenzulernen.
Flux ist in diesem Point-and-click-Adventure nicht nur dein Gefährte, sondern kann auch seine Form verwandeln. Bei der Lösung der Rätsel hilft er Dir mit Rat, Tat und lustigen Sprüchen. Jegliche Items, die Ihr auf der Reise entdeckt, kann sich Flux anheften – vom Schiff bis zum Löwengebrüll. Im Spielverlauf benutzt Du die mitgenommenen Items zur Aufdeckung der Geheimnisse. Am Ende des Abenteuers kannst Du aus allen aufgesammelten Gegenständen und Emotionen Deinen ganz eigenen Flux entwerfen – und wenn Du Deinen Flux per E-Mail an das Städel Museum schickst, wird er auf der Website www.imagoras.de veröffentlicht.
Andreas Fröhlich leiht dem Kunst-Spiel seine Stimme. Er ist bekannt als Bob Andrews in der Hörspielserie Die drei Fragezeichen, zudem ist er unter anderem die deutsche Synchronstimme von Edward Norton, bekannt aus dem Film Fight Club, und von Gollum aus Der Herr der Ringe.
Lerne die spannenden Geschichten der Meisterwerke kennen.
Imagoras nimmt Dich mit in die fantastische Bilderwelt des Städel Museums.