About Deck13 Interactive
Deck13 Interactive is one of Germany's leading developers, employing more than 80 creative minds. Our studio based in Frankfurt has developed over 20 titles, including major releases such as The Surge games and Lords of the Fallen. This is the history of our ongoing journey of creating amazing experiences for players around the world.
Deck13 Interactive was founded in 2001 by Armin Burger, Florian Stadlbauer, Frank Föhl and Jan Klose. The small team back then came up with the name Deck13, inspired by the Unreal Tournament Map Deck 16.
With the release of Ankh the crew took the Point & Click Adventure market by storm. We build ourselves a name with creative storytelling, intelligent puzzles and heartwarming humor. Two sequels and the new Jack Keane series followed.
2009
More than Role Playing
After experimenting with the formula, Venetica was our first major step in exploring the genre of role playing games. We immediately felt drawn towards a more action oriented approach, while still wanting to let players shape their characters progression.
The foundation of a second studio in Hamburg allowed the new team to dive into the genre of economy simulations. This sparked the creation of the TransOcean games and the TransRoad spin-off.
2014
Looking over the Edge
The world got a whole lot bigger when our Action-RPG Lords of the Fallen was internationally recognized by a global audience. Suddenly a small games company from Germany was named alongside veterans of the genre.

With almost 15 years of experience under its belt, Deck13 decided to give upcoming Indie developers a helping hand. The publishing label Deck13 Spotlight was established and it paved the way for successful releases such as CrossCode and Wartile.
A dystopian future of the collapsing humanity, filled to the brink with exosuits and hostile machines. This grim and gritty Sci-Fi setting drew many players to our newly released Action-RPG The Surge, leading in return to even more international recognition for Deck13.
After almost 10 years of fruitful cooperation with its publisher Focus Entertainment, the Deck13 company was fully acquired by their French business partner. The safety and commitment provided by this integration allowed our studio to expand more confidently.
Talented and creative minds live all around the world, so expanding the company abroad was a logical step. The establishment of a new Deck13 branch in Montreal allowed us to enrich and strengthen our crew with local talent from another continent.
Now
What the Future Holds…
…is uncertain. But with the strong and committed partner Focus Entertainment by our side, a carefully expanding international crew of exceptionally talented people and a lot of passion to create even better games, we look confidently towards the future. Do you want to be part of our journey?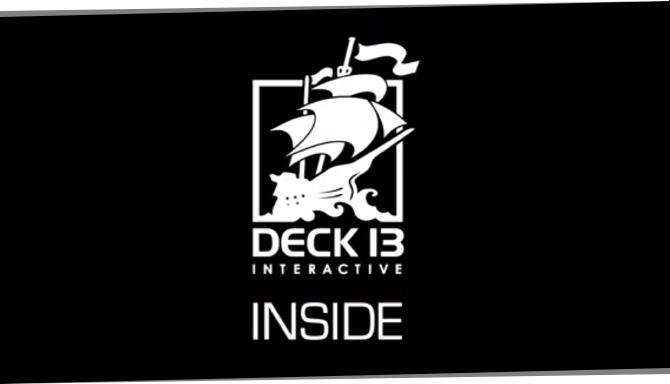 DECK13 INSIDE
A series of YouTube videos showcasing and explaining new content, art, designs, decision making, jobs and workflows. With Deck13 Inside we want to present an inside perspective of our studio and show you what it's like to be part of our crew.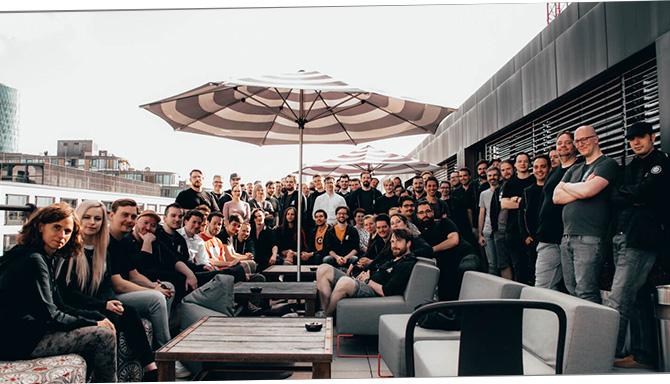 JOIN THE CREW!
Would you like to be part of our amazing crew? An integral part of a diverse team of creative people, which values and supports your contributions and you personally? We are currently looking for reinforcements!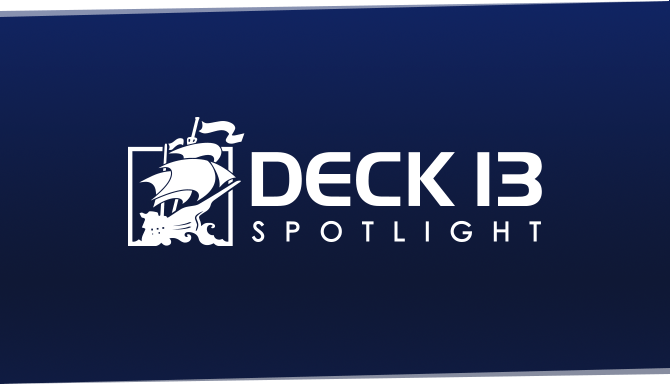 Need a Publisher?
Deck13 Spotlight is set out to help you turn your vision into reality. Enabling creative minds by providing assistance in a variety of categories is what we're good at. Our mission is support, our vision is success.