About Deck13 Interactive
Deck13 Interactive is one of Germany's leading developers, employing more than 60 creative minds in Frankfurt. Deck13 Interactive has developed over 20 titles, including major releases such as Lords of the Fallen and The Surge. With the "Deck13 Spotlight" label the team established a publishing service in 2014 to help independent developers bring their projects to wider audiences. With an experienced team and access to the major console markets Deck13 Spotlight is a growing division, with more than 10 published titles in which Deck13 has managed Producing, Localization, QA, Marketing, PR & Distribution.
Deck13 Interactive was founded in 2001 by Jan Klose and Florian Stadlbauer. We started as a traditional development studio and with the release of Ankh we took the Adventure Games market by storm. We build ourselves a name with creative story telling, intelligent puzzles and heartwarming humor. Adventures are our roots but we soon moved into the RPG genre.
With Venetica we paid the genre a first visit and with Lords of the Fallen and The Surge we made ourselves a name on the international stage.
LET THE DEVS PLAY!
You can watch people play games that have been developed by game development teams. OR, you can watch the teams themselves, playing each others' games, telling the naked truth about their develoment.
If you want to know what's going on behind the scenes, watch the devs play!
Available Jobs
Would you like to join our amazing crew? We are currently looking for reinforcements!
Check out all the creative job opportunities available at Deck13's job page.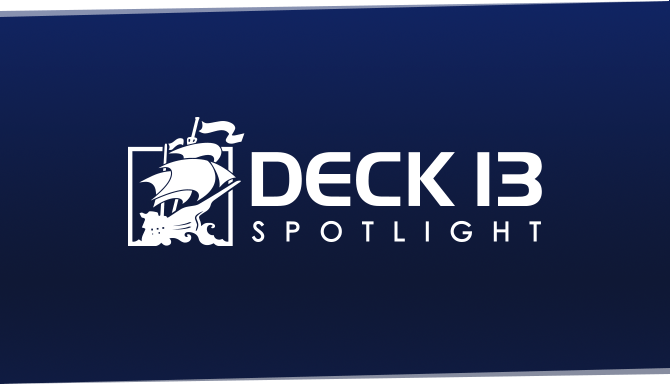 Need A Publisher?
If so, have a look at our Deck13 Spotlight website for more details about our publishing services. Deck13 Interactive established a publishing service back in 2014 with a progressive goal in assisting independent developers reach a wider audience.
Our mission is support, our vision is success.